This 200 SX is the "new" car for a return customer who had the 1991 S10 in the gallery.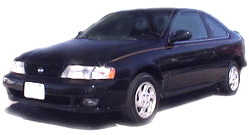 The radio was upgraded to a single din Sony Explode CD player. The front speakers were replaced with MB Quart, and the rear speaker are now JBL.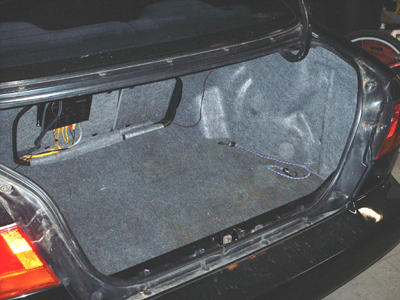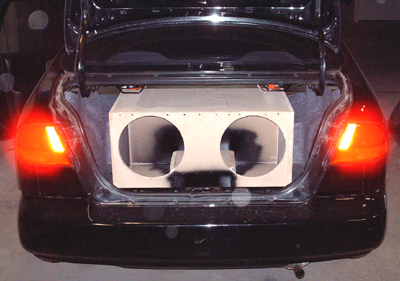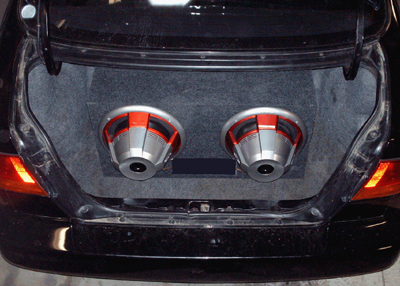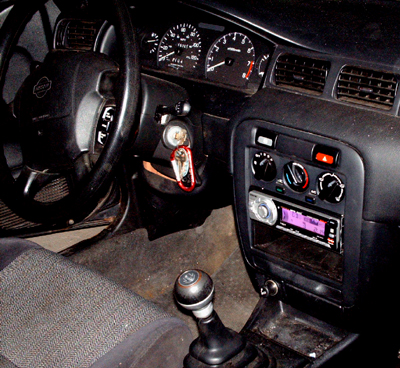 The sub box uses up alot of the trunk space, for the 2 12" Rockford Fosgate Subwoofers.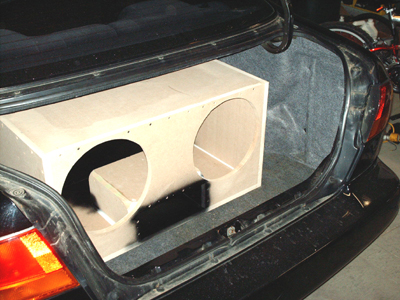 The Subs are powered by an Alpine 350 watt mono block amp.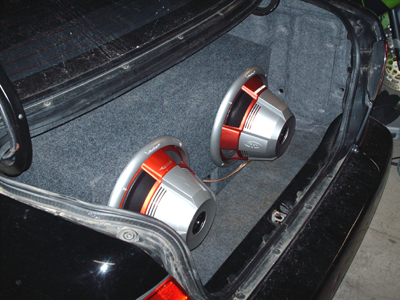 The woofer displacement wasn't added into the enclosure airspace to make the box smaller, and to make the trunk look a bit cooler!
The subs were mounted 180 degrees mostly for looks.